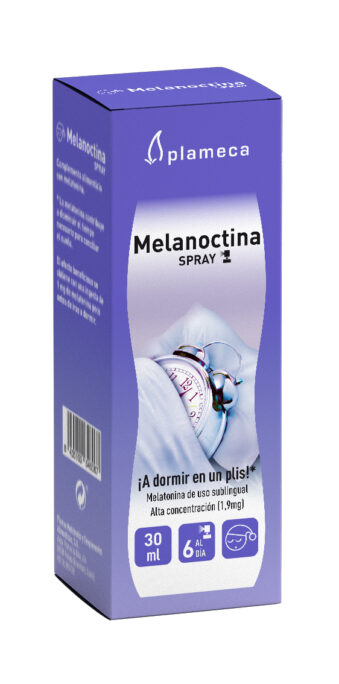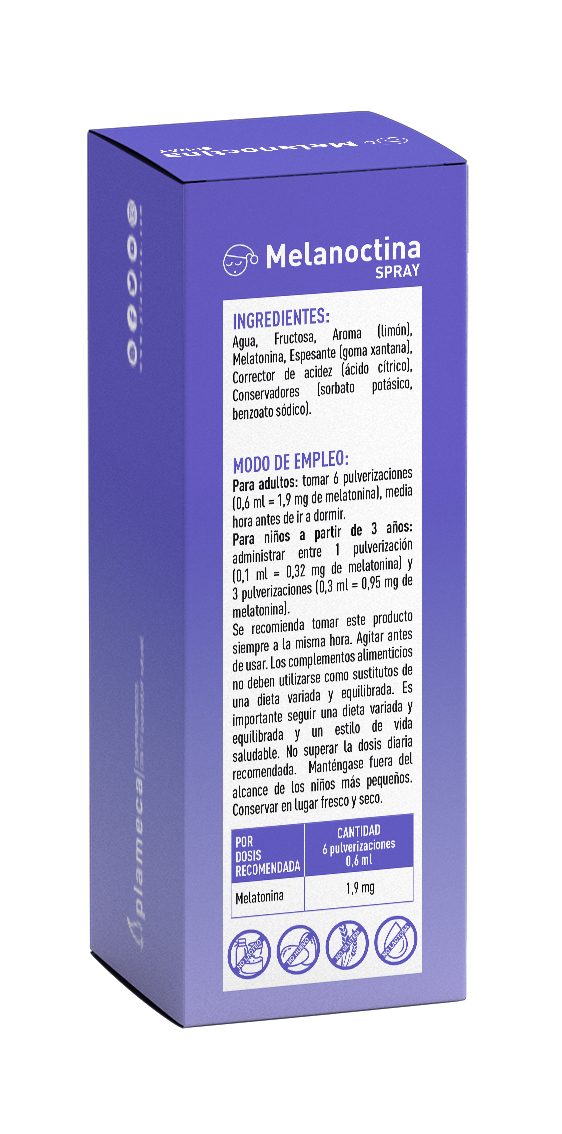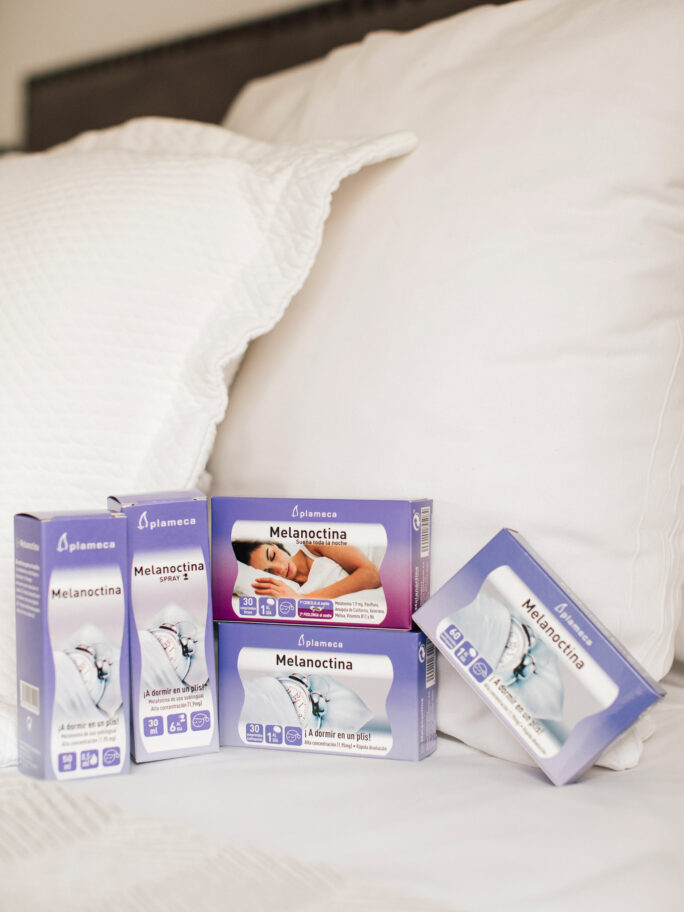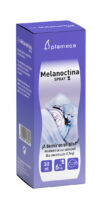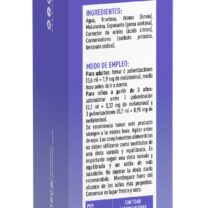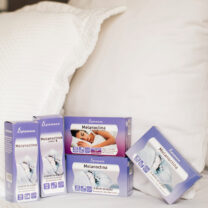 Fall asleep in the blink of an eye with Melanoctin! Convenient sublingual spray applicator, for quick absorption to fall asleep faster.
MELATONIN: Melatonin contributes to lessening the time required to fall asleep. The beneficial effect is obtained with an intake of 1 mg of melatonin shortly before going to sleep.
SPRAY SUBLINGUAL: high concentration of melatonin (1.9 mg) in sublingual drops for rapid absorption. With lemon flavor and suitable from 3 years.
PLAMECA: Committed to your well-being since 1984. We offer you quality products that are natural, safe, innovative and effective, because we are passionate about herbal medicine, and because we want to continuously improve to be more sustainable and better for you, for the planet and for everyone.
Water, Fructose, Aroma (lemon), Melatonin, Thickener (xanthan gum), Acidity regulator (citric acid), Preservatives (potassium sorbate, sodium benzoate).
| | |
| --- | --- |
| Active ingredient | Recommended amount per dose (6 sprays) |
| Melatonin | 1,9 mg |
For adults, administer 6 sprays (0.6 ml = 1.9 mg of melatonin) half an hour before going to sleep.
For children from 3 years: administer between 1 spray (0.1 ml = 0.32 mg melatonin) and 3 sprays (0.3 ml = 0.95 mg melatonin).
To help fall asleep, it is recommended to always take this product at the same time.
In case of waking up during the night, 2 sprays can be reapplied during the night.
Contains melatonin, which helps reduce the time needed to fall asleep.