PLAMECA has signed a two year Research Agreement with the Universidad Católica de Murcia (UCAM) to perform efficacy studies on some Food Supplements. The research studies will be carried out by different specialized groups.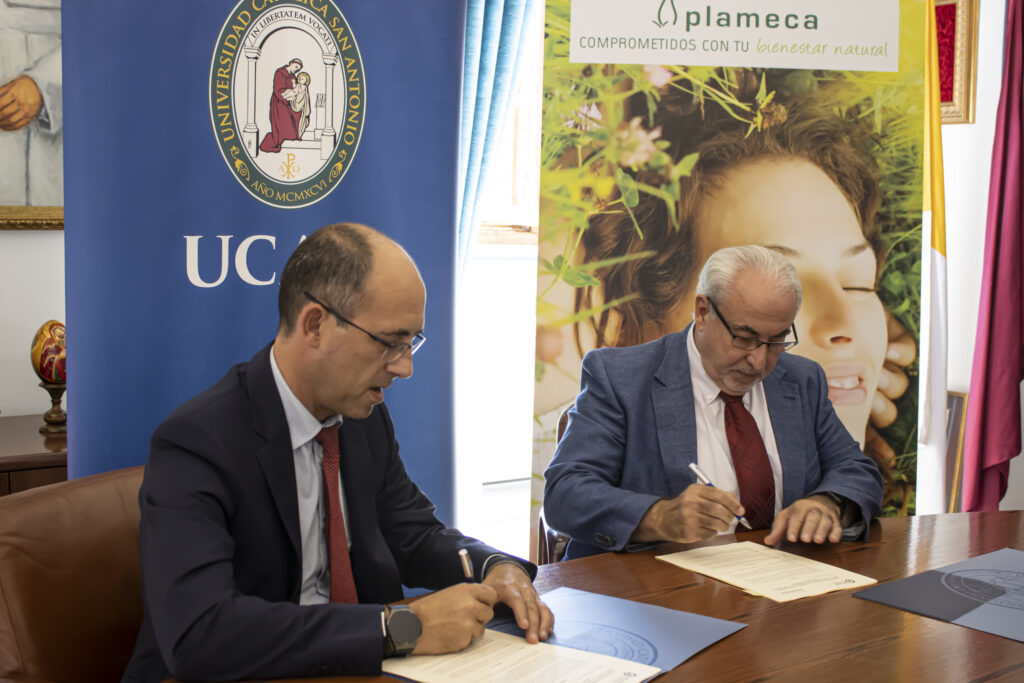 The Agreement will benefit both parties, as explained by the officers signing the agreement:
"For the UCAM is it an valuable opportunity to approach the University to the market players, to lend their premises and knowledge for the development of new projects, for the students and professors to understand what the requirements are - in terms of research - for the different Companies present in this field and , on the other hand, for the Companies to communicate their know-how, scientific knowledge and financial efforts in the search of new food supplements".

María Isabel vasallo, Director San Antonio Technologies, Spin Off UCAM
"It is about looking for synergies between the works carried out at the UCAM and what we are searching for at PLAMECA which is to provide scientific support and efficacy evidences to our products."

Josep Manuel Llabrés, R&D Director, PLAMECA
"It is important to jointly investigate new ingredients in the true spirit of providing greater levels of wellness to the society which is PLAMECA's motto and ultimate goal."

Óscar Fernandez; CEO, PLAMECA.