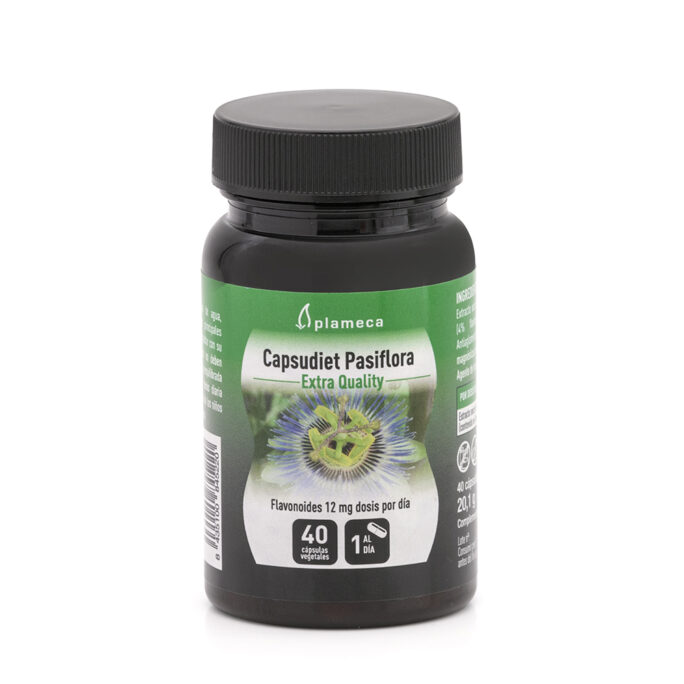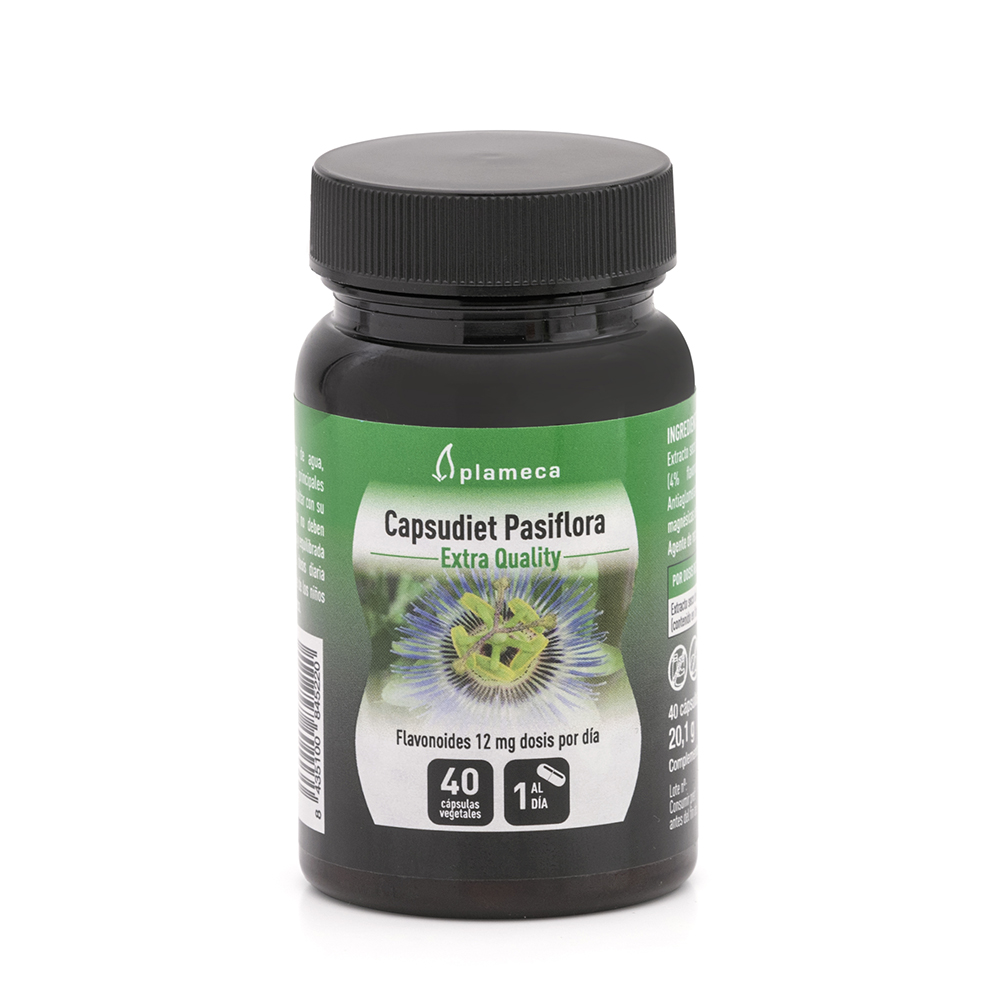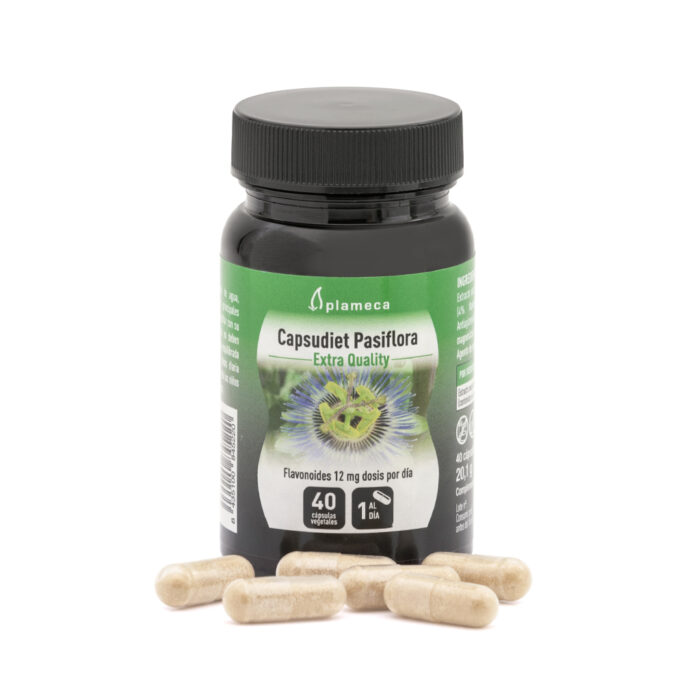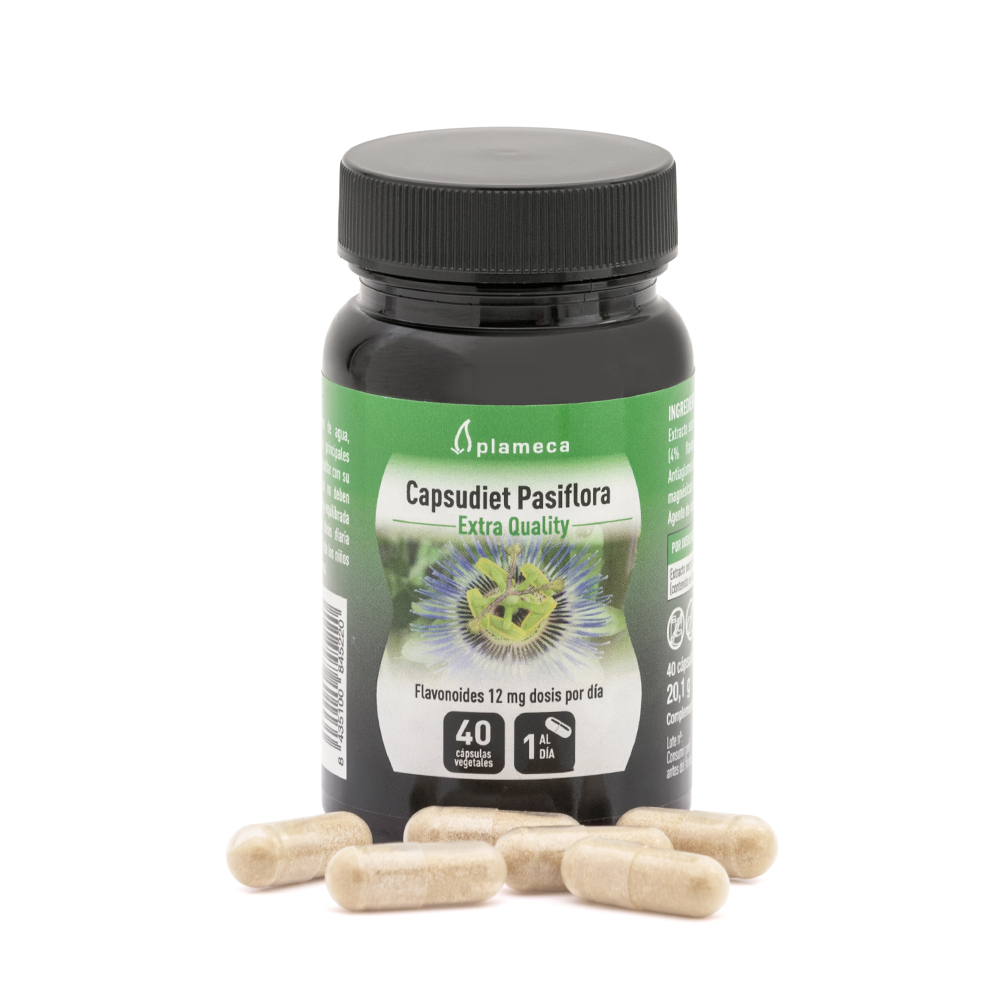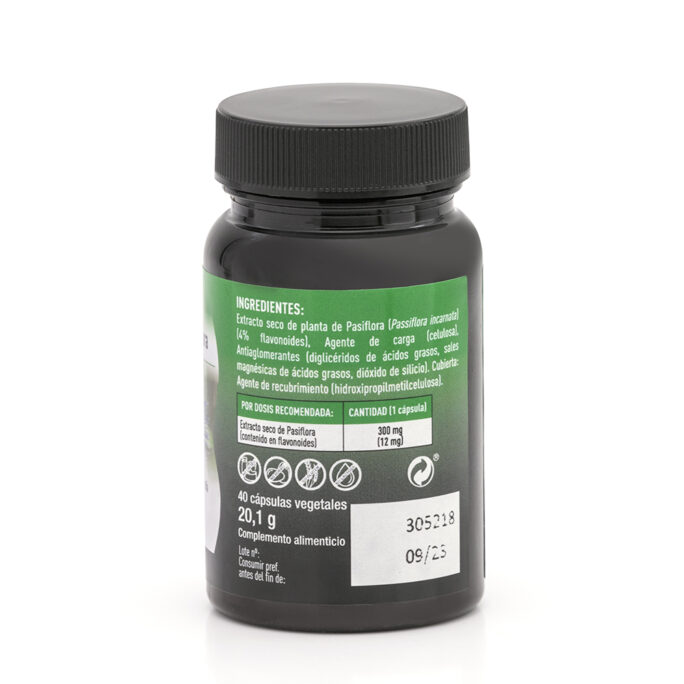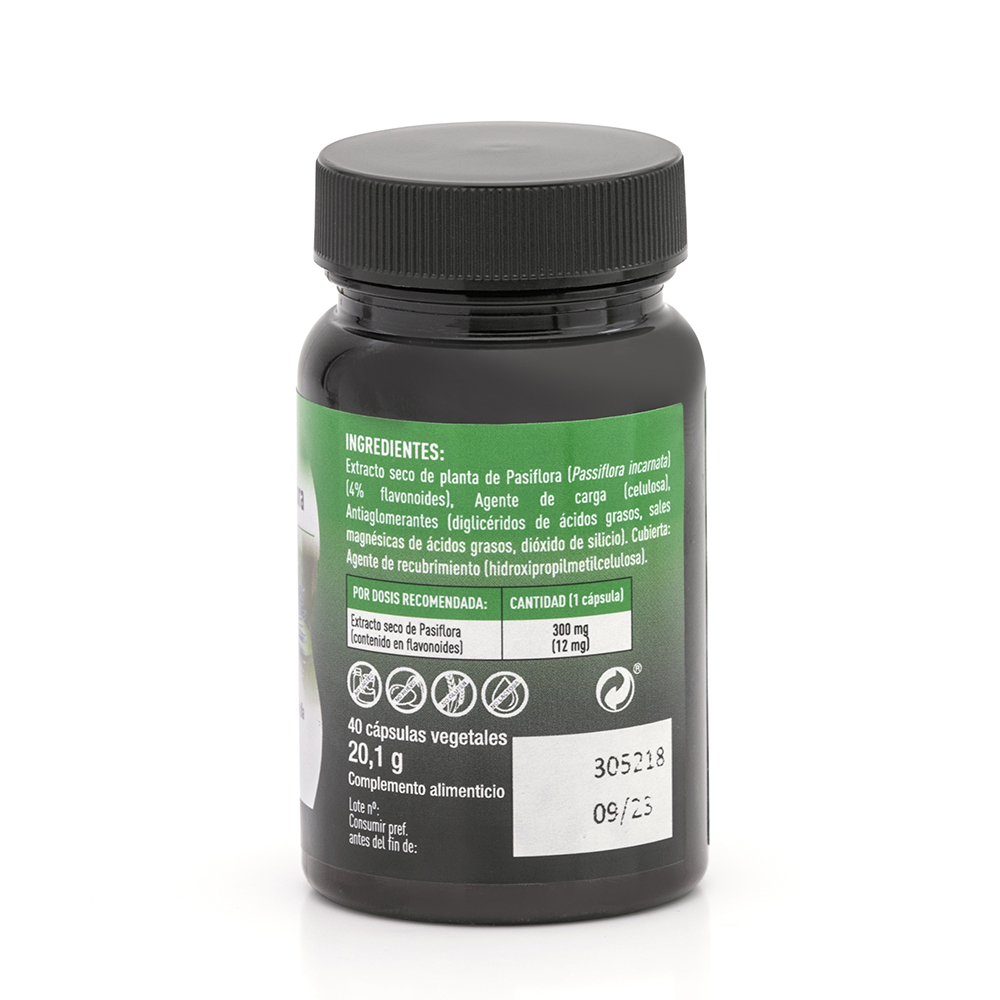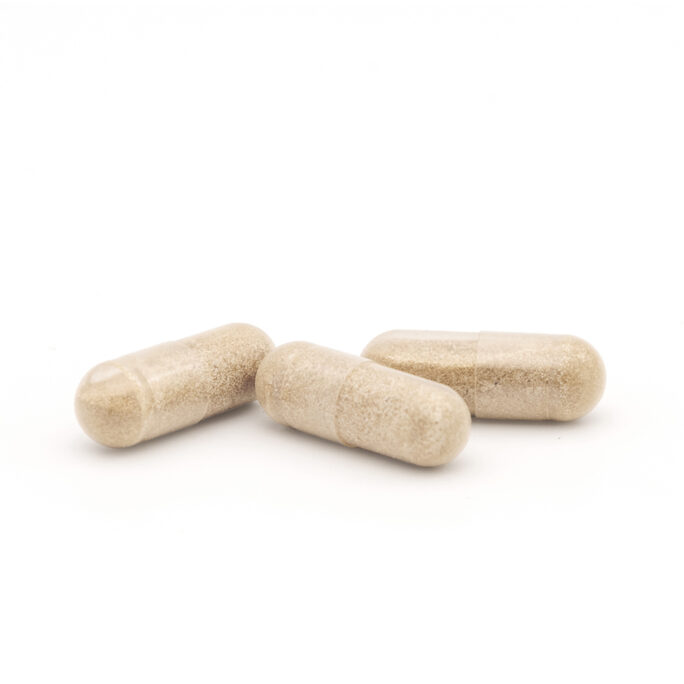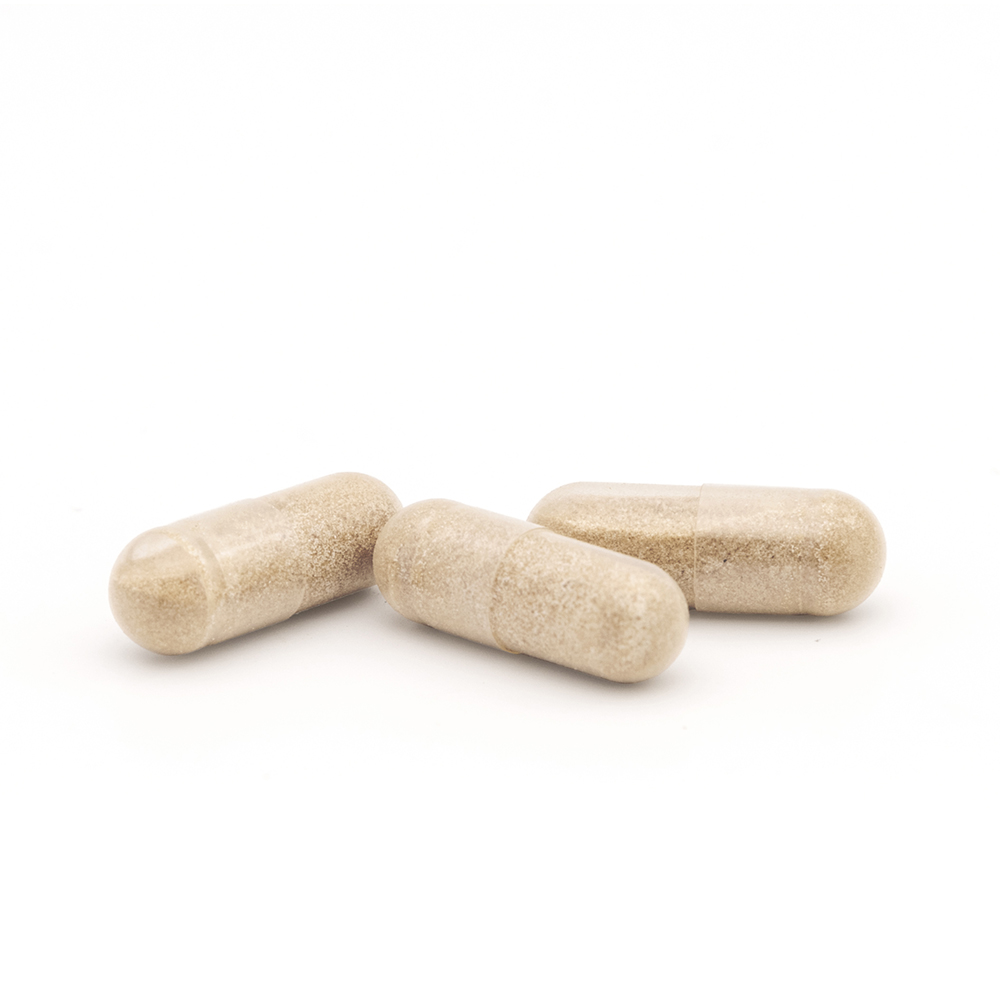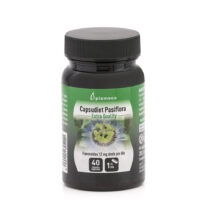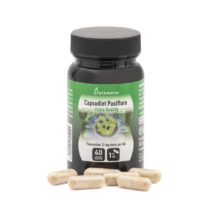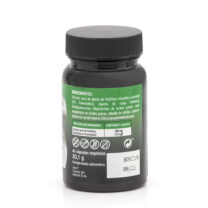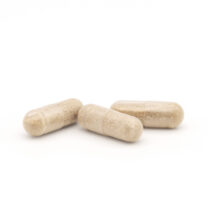 Capsudiet Passionflower
40 vegetable capsules
Capsudiet Passionflower: maximum concentration and extra quality.
PASSIONFLOWER: Passionflower contributes to maintaining relaxation.
MAXIMUM CONCENTRATION: The Capsudiet line offers the highest concentration of high-quality ingredients to help you care for yourself and your loved ones.
PLAMECA: Committed to your well-being since 1984. We offer you quality products that are natural, safe, innovative and effective, because we are passionate about herbal medicine, and because we want to continuously improve to be more sustainable and better for you, for the planet and for everyone.
Passionflower plant dry extract (Passion flower incarnate) (4% flavonoids), Bulking agent (cellulose), Anti-caking agents (diglycerides of fatty acids, magnesium salts of fatty acids, silicon dioxide). Cover: Coating agent (hydroxypropylmethylcellulose).
Recommended dose
Amount (1 capsule)
Passionflower dry extract

(flavonoid content)

300 mg

(12 mg)
NRV = Reference Value of Nutrient.
Take one capsule a day, with a glass of water, preferably after one of the main meals.
Food supplements should not be used as a substitute for a varied and balanced diet. It is important to have a varied and balanced diet and lead a healthy lifestyle.
Do not exceed the recommended daily dose. Keep out of the reach of small children.
Keep in cool and dry place.