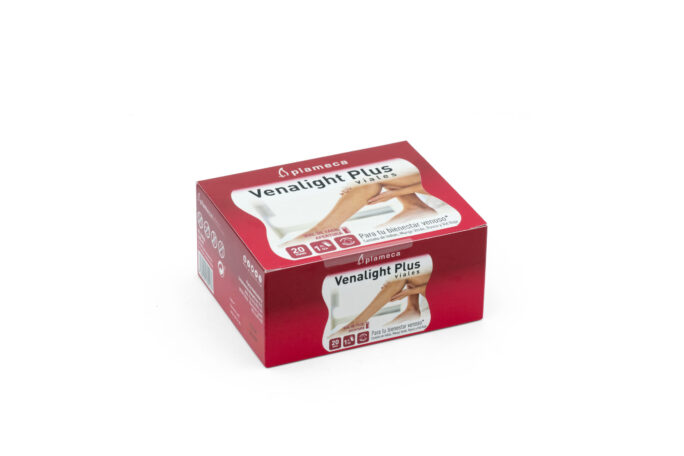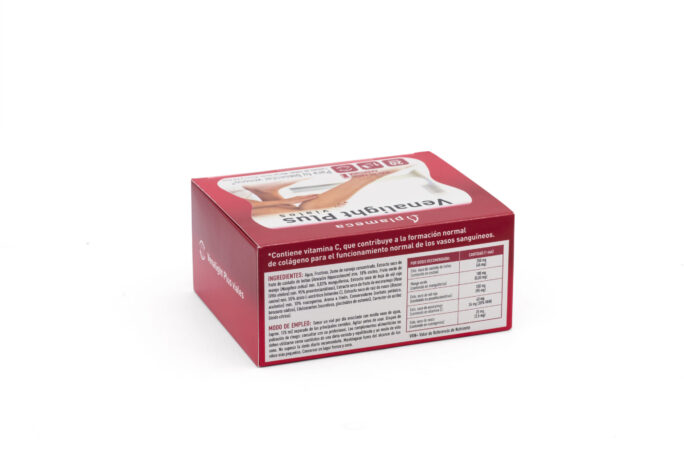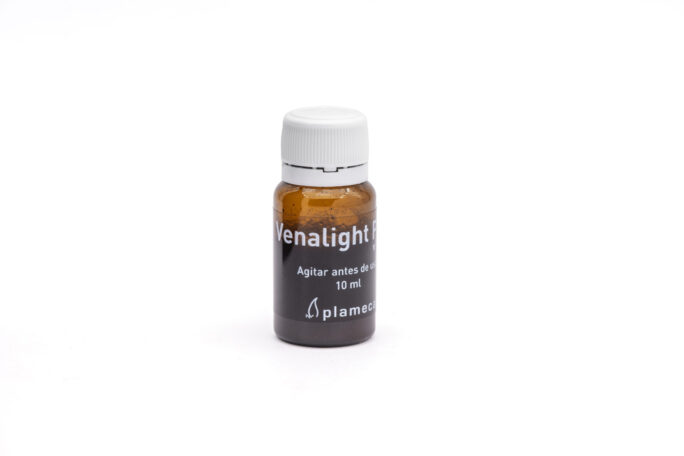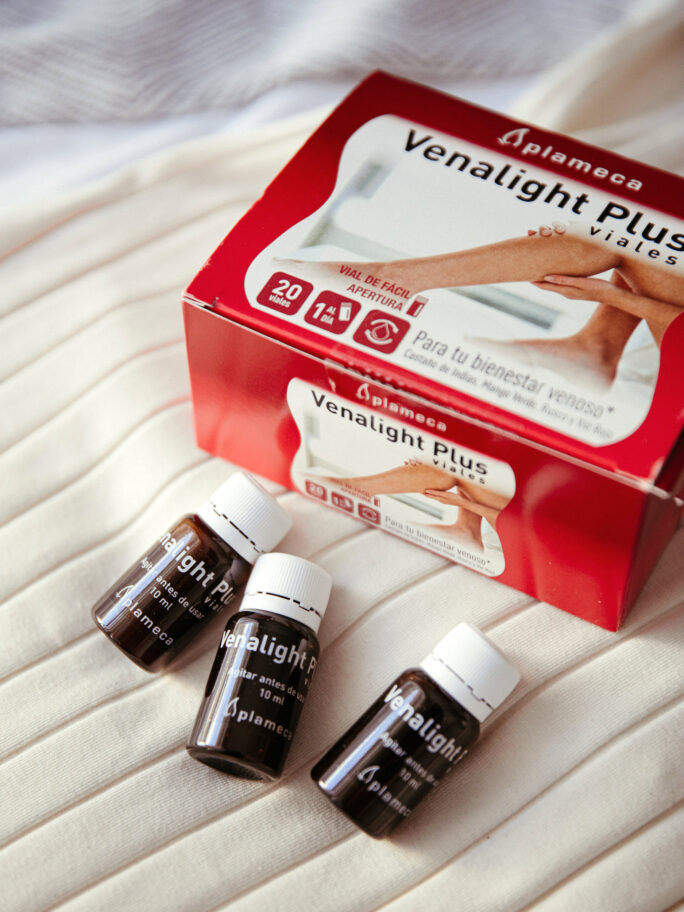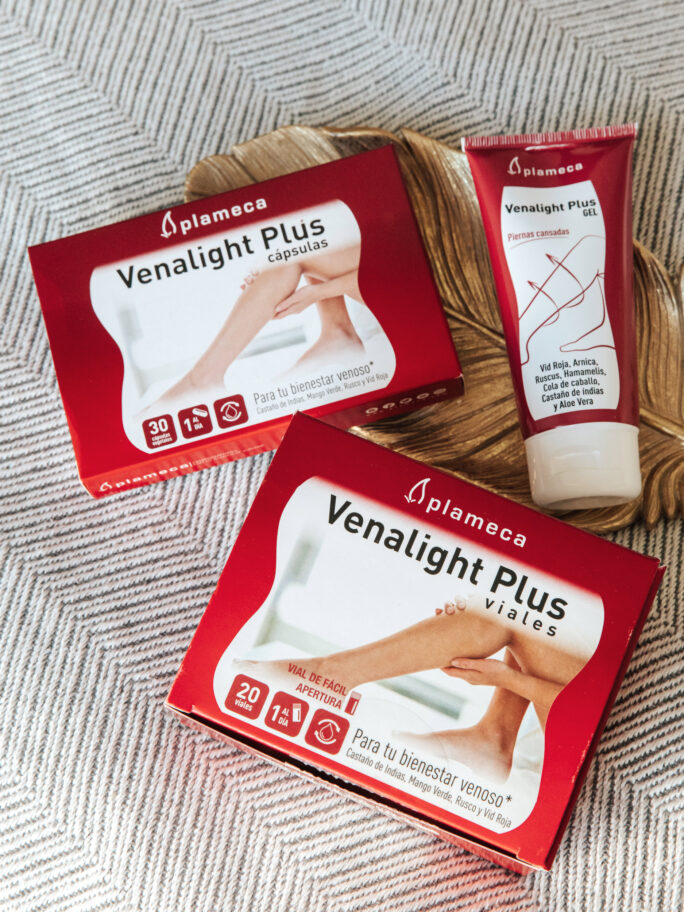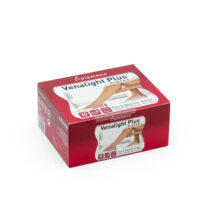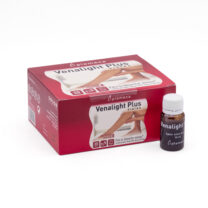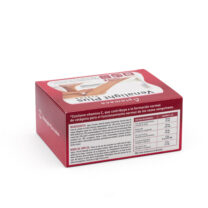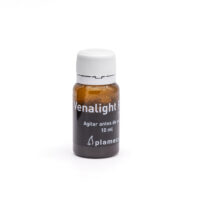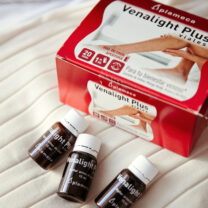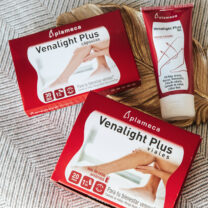 Venalight Plus vials
20 vials of 10 ml
Venalight Plus vialsare specially formulated for your venous wellness.
VITAMIN C AND RED VINE: Helps your venous well-being. Vitamin C contributes to the normal formation of collagen for the normal functioning of blood vessels.
GREEN HANDLE: The formula of Venalight Plus vials has been reinforced with green mango, a novel ingredient. It also contains horse chestnut, red vine and rose hip.
PLAMECA: Committed to your wellbeing since 1984. We offer you natural, safe, innovative, effective and quality products because we are passionate about herbal medicine and because we want to improve day by day to be more sustainable and better for you, for everyone and for our planet.
Water, Fructose, Concentrated orange juice, Horse chestnut fruit dry extract (Aesculus hippocastanum) min. 18% escin, Green mango fruit (Mangifera indica) min. 0.03% manguiferin, Dry extract of red vine seeds (Vitis vinifera) min. 95% proanthocyanidins), dry extract of rosehip fruit (Rosa canina) min. 55% L-ascorbic acid (vitamin C), Butcher's broom root dry extract (Ruscus aculeatus) min. Ruscogenin 10%, Lemon aroma, Preservatives (potassium sorbate, sodium benzoate), Sweeteners (sucralose, steviol glycosides from stevia), Acidity regulator (citric acid).
For recommended dose
Quantity (1 vial)
Dry horse chestnut extract
(escin content)
250 mg
(45 mg)
Green mango
(manguiferin content)
100 mg
(0.03 mg)
Dried red vine fruit extract
(proanthocyanidin content)
100 mg
(95 mg)
Dried rose hip extract
(vitamin C content)
43 mg
24 mg (30% VRN)
Dried butcher's broom extract
(ruscogenin content)
25 mg
(2.5 mg)
VRN = Reference Value of Nutrient.
Take one vial per day mixed with half a glass of water (approx. 125 ml), separately from the main meals. Shake before use.
Food supplements should not be used as a substitute for a varied and balanced diet. It is important to follow a varied and balanced diet and a healthy lifestyle.
Do not exceed the recommended daily dose. Keep out of the reach of small children.
Keep in cool and dry place.
Contains vitamin C, which contributes to the normal formation of collagen for the normal functioning of blood vessels.
Related articles from our Magazine