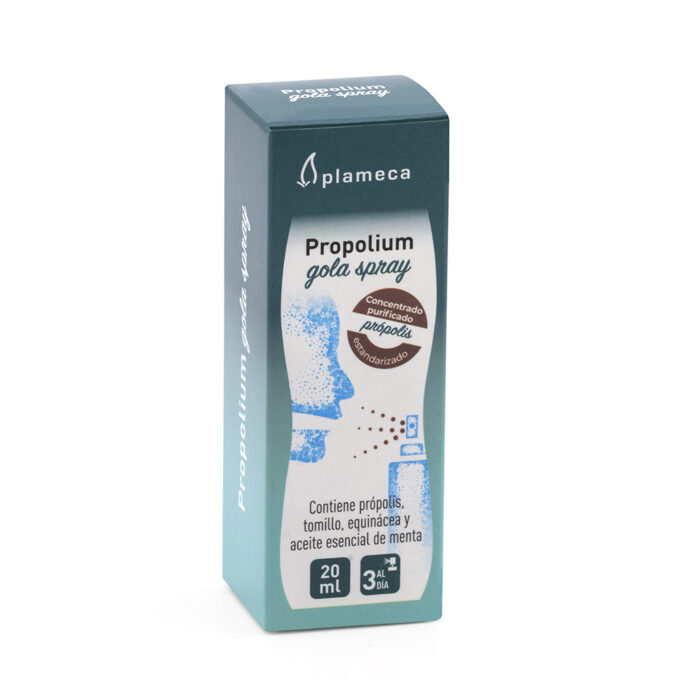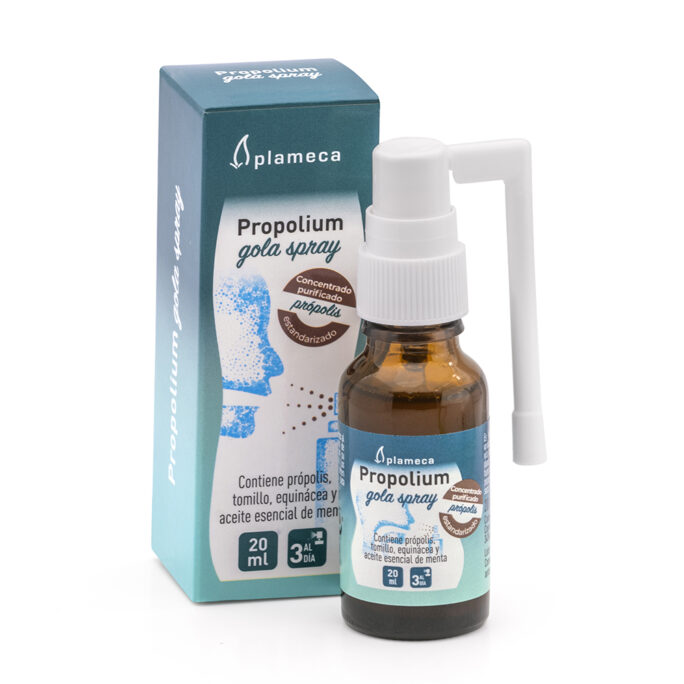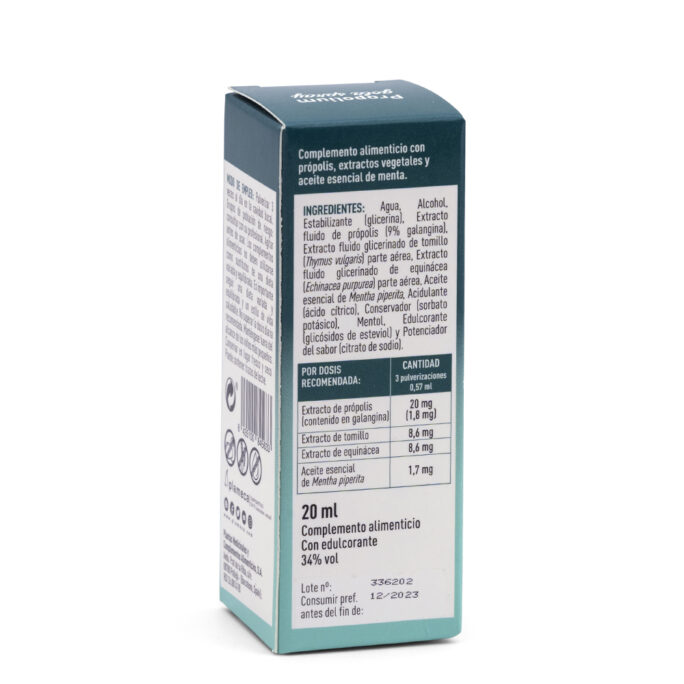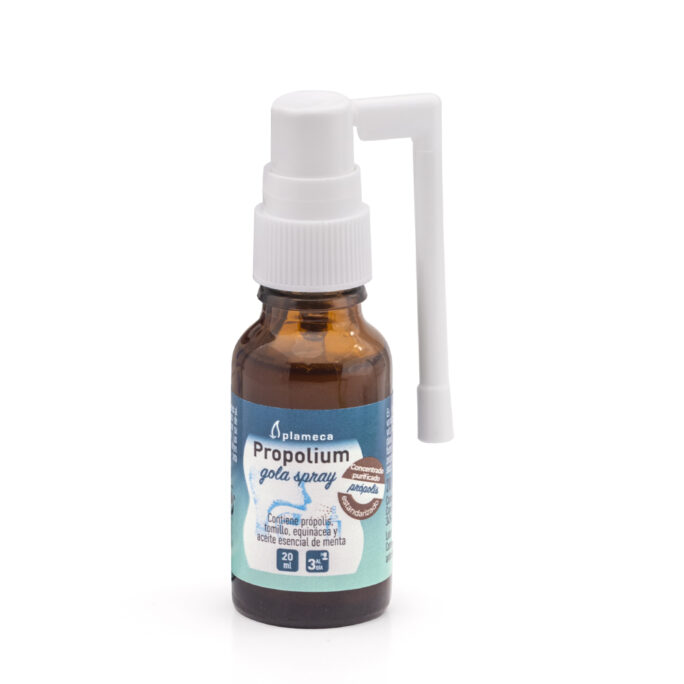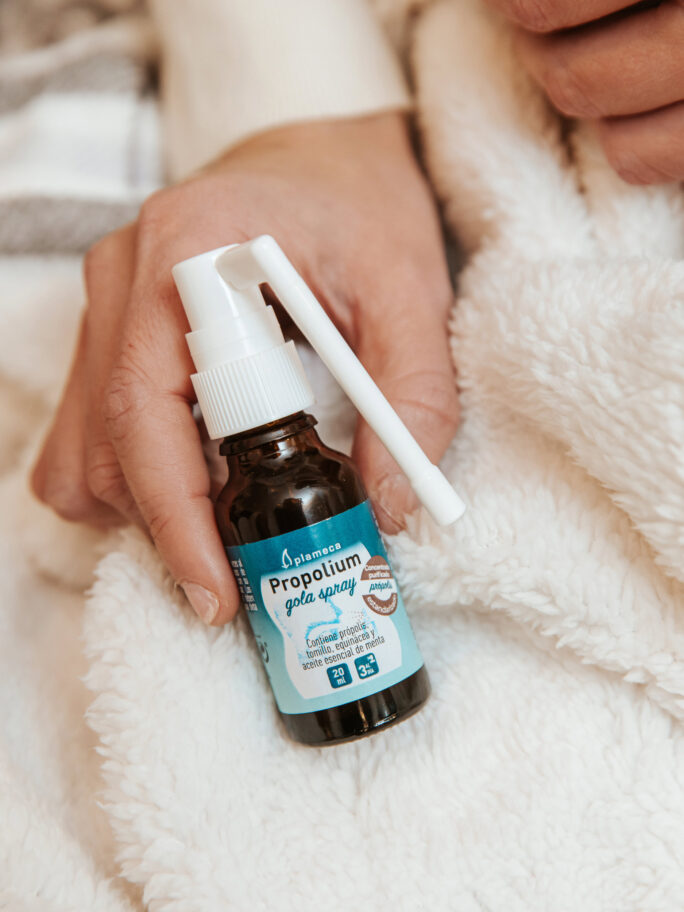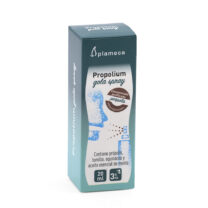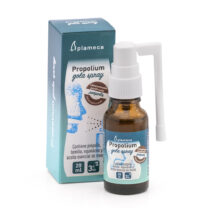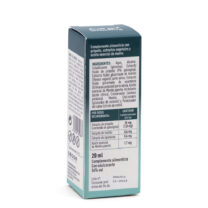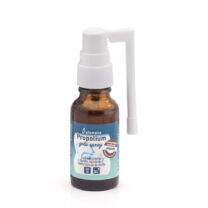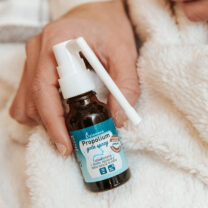 Propolium Gola Spray
20 ml
Propolize with Propolium Gola Spray, based on purified concentrate of standardized propolis. Menthol freshness
PROPOLIS, THYME AND ECHINACEA: Propolium gola spray : Propolium gola spray! A convenient format to carry and use.
PEPPERMINT ESSENTIAL OIL: Propolium gola spray provides mentholated freshness.
PLAMECA: Committed to your well-being since 1984. We put at your fingertips products with natural, safe, innovative, effective and quality because we are passionate about herbal medicine, and because we want to improve day-to-day to be more sustainable and better for you, for all of you and our planet.
Water, Alcohol, Stabilizer (glycerin), Propolis fluid extract (9% galangin), Glycerinized thyme fluid extract (Thymus vulgaris) aerial part, glycerinated fluid extract of echinacea (Echinacea purpurea) aerial part, Essential oil of Mentha piperitaAcidulant (citric acid), Preservative (potassium sorbate), Menthol, Sweetener (steviol glycosides) and Flavor enhancer (sodium citrate).
For recommended dose
Quantity (3 sprays = 0.87 ml)
Propolis extract

(Galangin content 9%)

20 mg

(1.8 mg)

Thyme extract
8.6 mg
Echinacea extract
8.6 mg
Essential oil of mentha piperita
1.7 mg
Spray 3 times a day in the oral cavity.
Food supplements should not be used as a substitute for a varied and balanced diet. It is important to follow a varied and balanced diet and a healthy lifestyle.
Do not exceed the recommended daily dose. Keep out of the reach of small children.
Keep in cool and dry place.
Shake before use.
Contains Echinacea and Thyme, which help maintain respiratory tract health.
In addition, Thyme helps to eliminate mucus (mucolytic effect) from the upper respiratory tract.