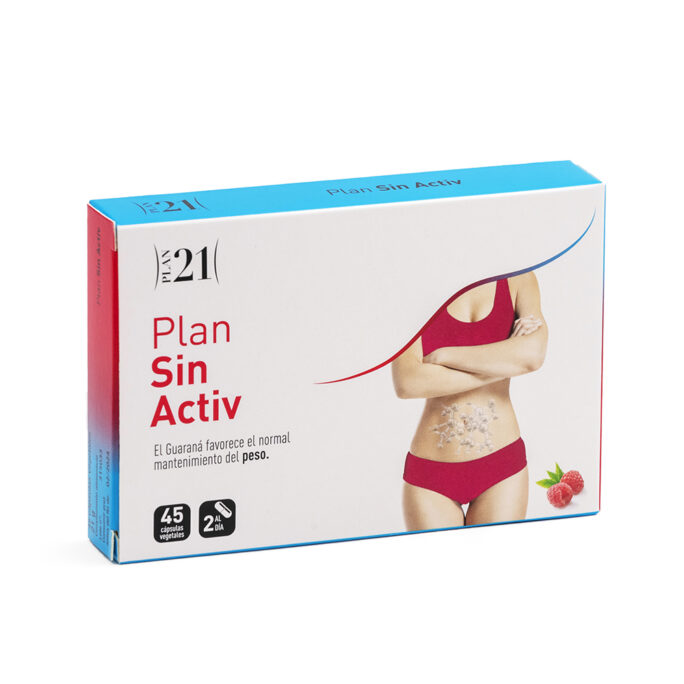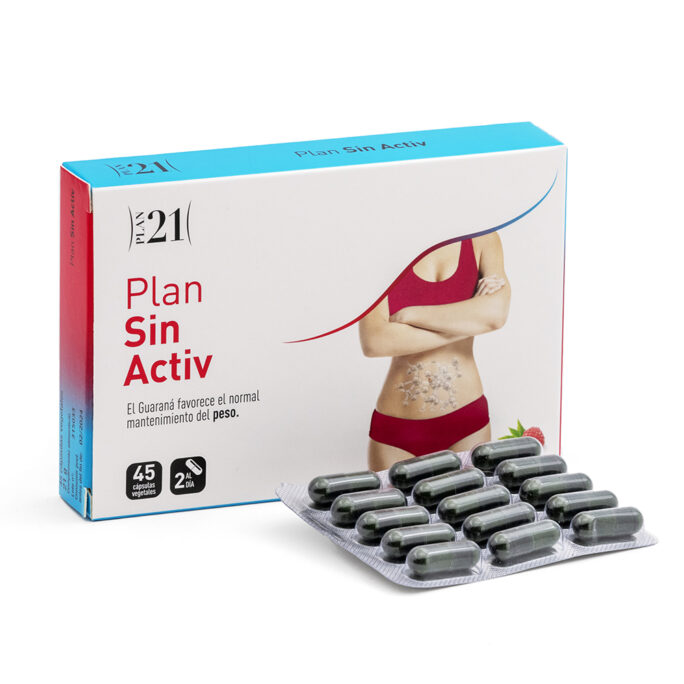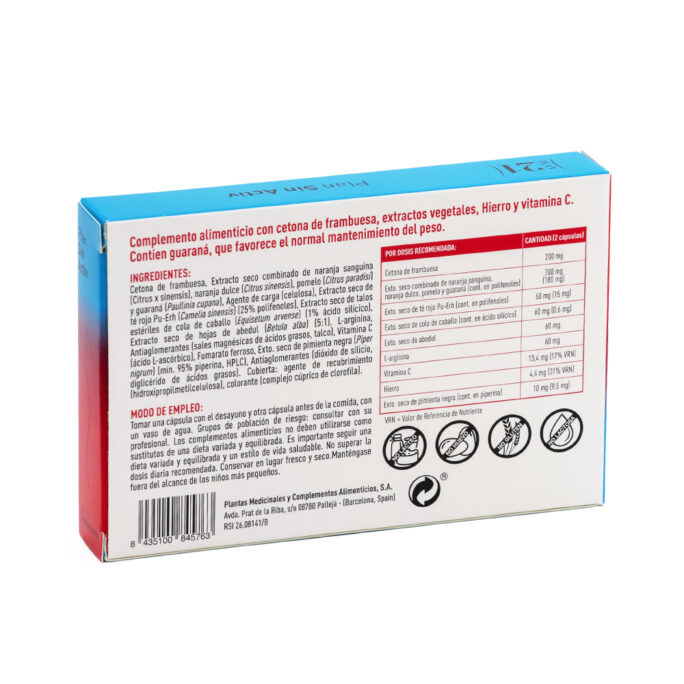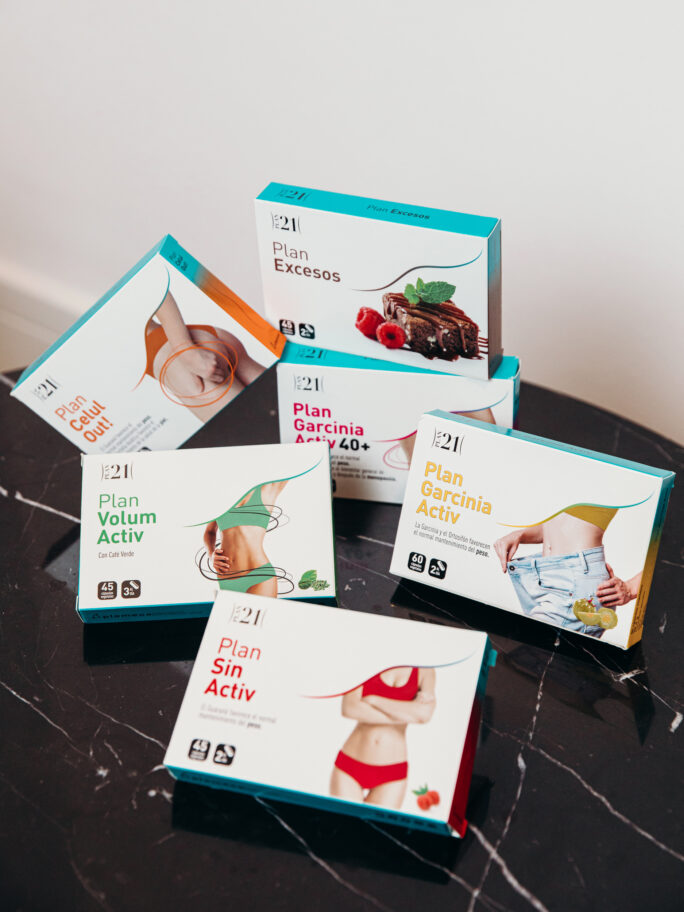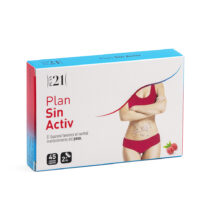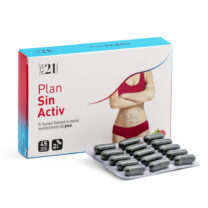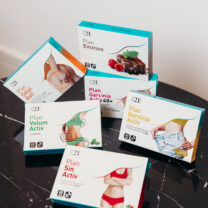 Plan Sin Activ
45 vegetable capsules
Activate your metabolism effortlessly with Plan Sin Activ. It is the perfect complement for you if you do not do physical activity and want to activate your fat metabolism.
GUARANA: Plan Sin Activ contains guarana, which promotes normal weight maintenance.
RASPBERRY KETONE AND BLACK PEPPER: Its formula contains black pepper, raspberry ketone, combined dry extract of blood orange, sweet orange, grapefruit and guarana. Dry extracts of Pu-Erh red tea, horsetail, birch. L-arginine and vitamin C.
PLAMECA: Committed to your well-being since 1984. We put at your fingertips products with natural, safe, innovative, effective and quality because we are passionate about herbal medicine, and because we want to improve day-to-day to be more sustainable and better for you, for all of you and our planet.
Raspberry ketone, Combined dry extract of blood orange (Citrus x sinensis), sweet orange (Citrus sinensis), grapefruit (Citrus paradisi) and guarana (Paullinia cupana), Bulking agent (cellulose), Dry extract of pu-Erh red tea (Camellia sinensis) (25% polyphenols), Dry extract of sterile horsetail stems (Equisetum arvense) (1% silicic acid), Dry extract of birch leaves (Betula alba) (5:1), L-arginine, Anti-caking agents (magnesium salts of fatty acids, talc), Vitamin C (L-ascorbic acid), Ferrous fumarate, Exto. (Piper nigrum) (min. 95% piperine, HPLC), Anti-caking agents (silicon dioxide, fatty acid diglyceride). Coating: coating agent (hydroxypropyl methylcellulose), colorant (cupric chlorophyll complex).
For recommended dose
Quantity
Per recommended dose 2
Quantity 2
For recommended dose
Raspberry ketone
Ext. dry blend of blood orange, sweet orange, grapefruit and guarana
(polyphenol content)
Dry extract of red tea pu-Erh
(polyphenol content)
Ext. dried horsetail
(silicic acid content)
Dried birch extract
L-arginine
Vitamin C
Iron
Dried black pepper extract
(piperine content)
Quantity (2 capsules)
200 mg
200 mg
(180 mg)
60 mg
(15 mg)
60 mg
(0.6 mg)
60 mg
60 mg
13.4 mg (17% NRV / NRV)
4.4 mg (31% NRV / NRV)
10 mg
(9.5 mg)
VRN = Reference Value of Nutrient.
Take one capsule with breakfast and another capsule before meals, with a glass of water.
Food supplements should not be used as a substitute for a varied and balanced diet. It is important to follow a varied and balanced diet and a healthy lifestyle.
Do not exceed the recommended daily dose. Keep out of the reach of small children.
Keep in cool and dry place.
Contains Guarana, which favors the normal
weight maintenance.