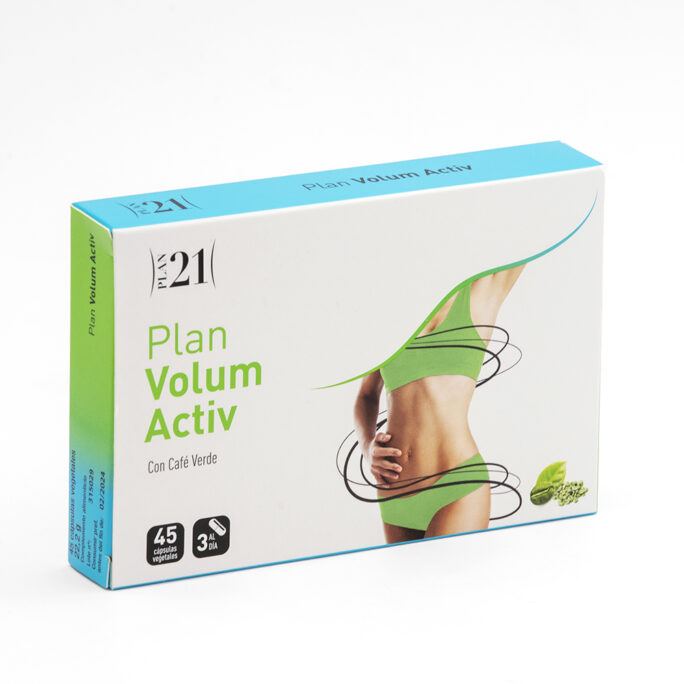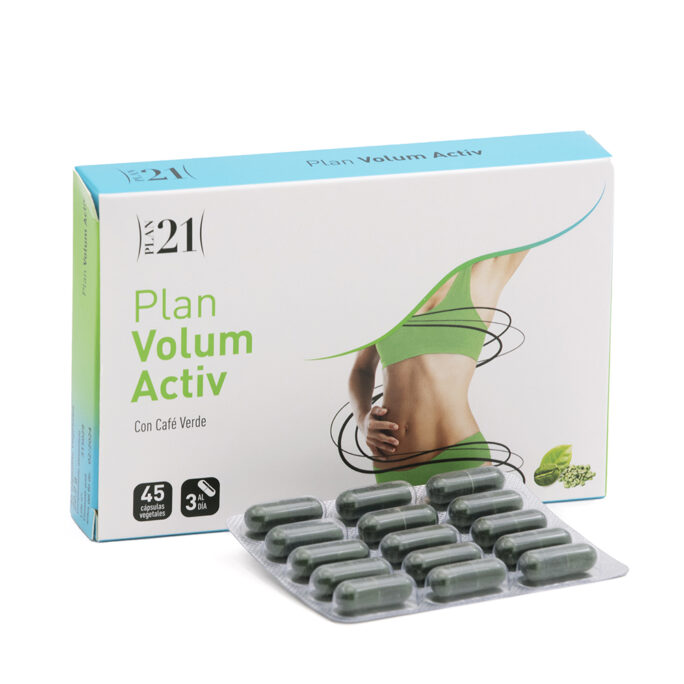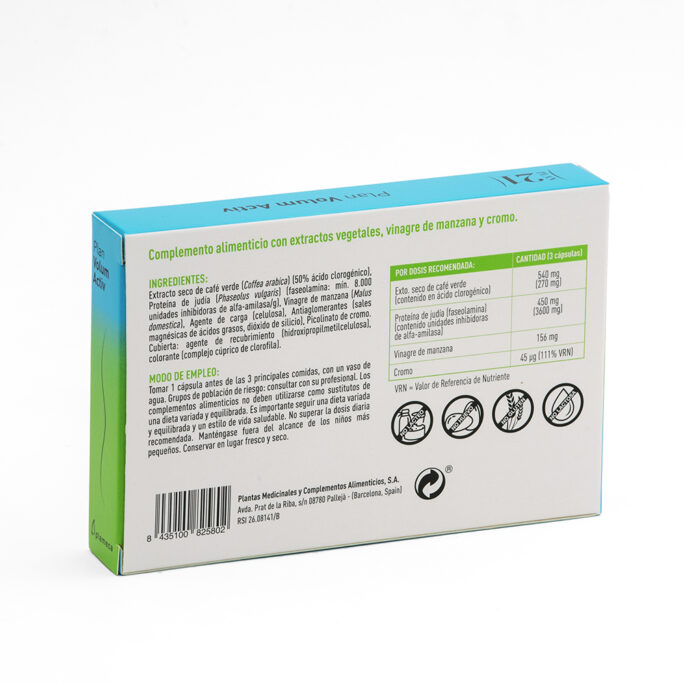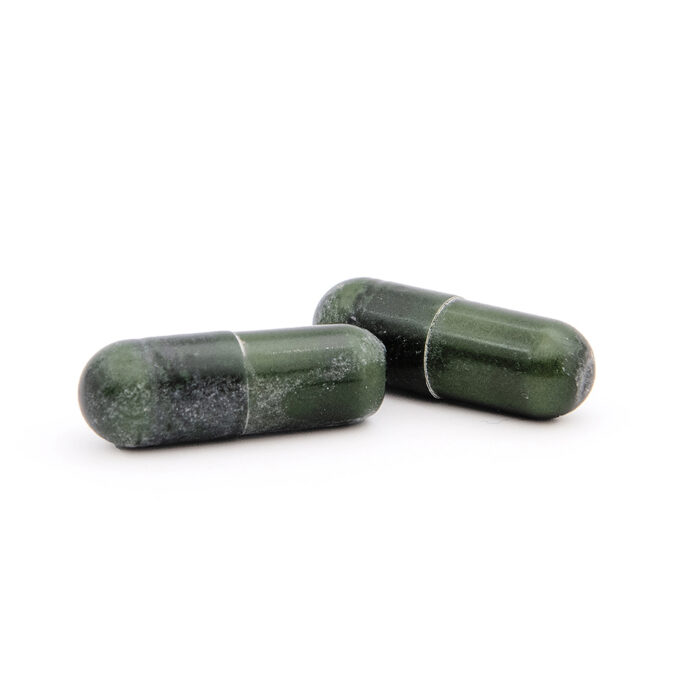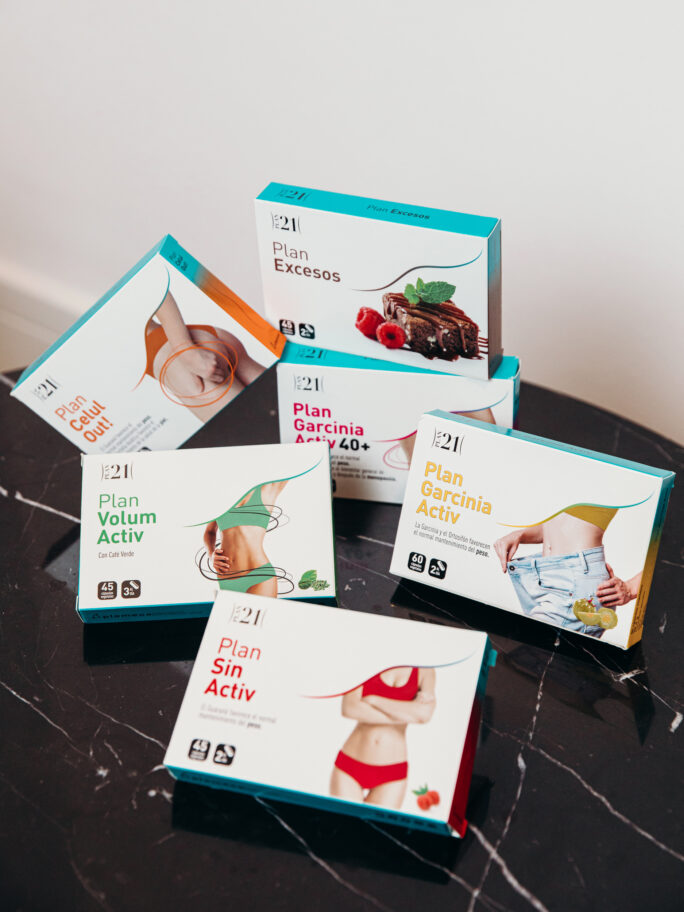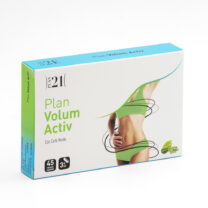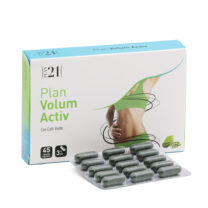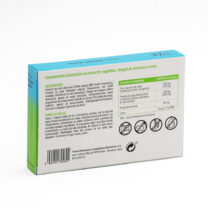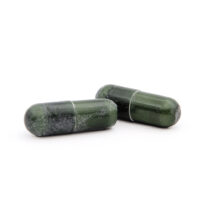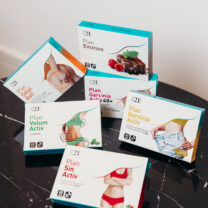 Plan Volum Activ
45 vegetable capsules
Plan Volum Activ contains green coffee and chromium, which contribute to the normal metabolism of macronutrients.
GREEN COFFEE: Plan Volu Activ contains dry extract of green coffee, bean protein, apple cider vinegar and chromium picolinate.
CHROME: Its formula contains Chromium, which contributes to the normal metabolism of macronutrients.
PLAMECA: Committed to your well-being since 1984. We put at your fingertips products with natural, safe, innovative, effective and quality because we are passionate about herbal medicine, and because we want to improve day-to-day to be more sustainable and better for you, for all of you and our planet.
Green coffee dry extract (Coffea arabica) (50% chlorogenic acid), Bean Protein (Phaseolus vulgaris) (phaseolamin: min. 8,000 alpha-amylase inhibitory units/g), Apple cider vinegar (Malus domestica), Bulking agent (cellulose), Anti-caking agents (magnesium salts of fatty acids, silicon dioxide), Chromium picolinate. Coating: glazing agent (hydroxypropylmethylcellulose), dye (chlorophyll copper complex).
For recommended dose
Quantity (3 capsules)
Ext. dry green coffee

(chlorogenic acid content)

540 mg

(270 mg)

Bean protein (phaseolamin)

(content of alpha-amylase inhibitory units)

450 mg

(3600 mg)

Apple vinager
156 mg
Chrome
45 µg (111% VRN)
VRN = Reference Value of Nutrient.
Take 1 capsule before the 3 main meals, with a glass of water.
Population groups at risk: consult your professional.
Food supplements should not be used as a substitute for a varied and balanced diet. It is important to follow a varied and balanced diet and a healthy lifestyle.
Do not exceed the recommended daily dose. Keep out of the reach of small children.
Keep in cool and dry place.
Related articles from our Magazine