We present to you Plameca's latest releaseProtectium lozenges to suck, to keep your throat and your defenses well cared for.
What does Protectium lozenges taste like?
Probably one of the first questions you ask yourself when buying chewable tablets, better known as lozenges, is this: what does it taste like? And the taste in this type of lozenges is very important. At Plameca we know this, that's why we have made sure that it has a very pleasant taste thanks to the essential oils of thyme and eucalyptus. In fact, we are so convinced that you will love the taste that you can ask for a sample* at your trusted herbalist to see for yourself.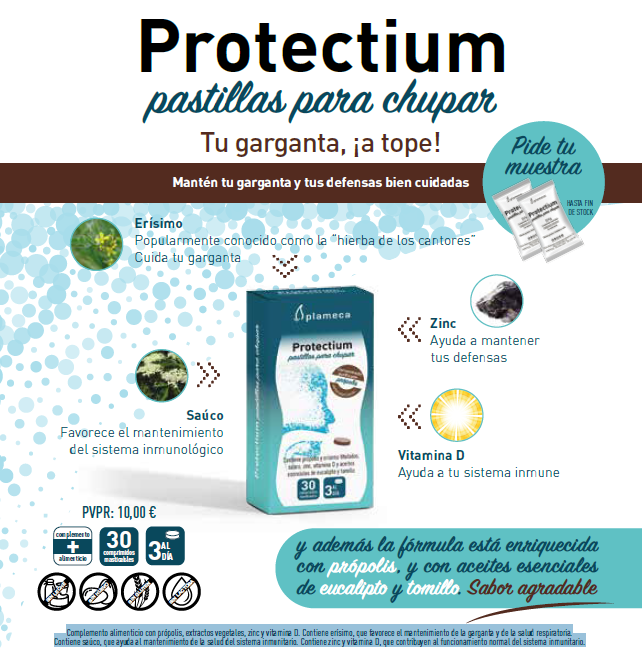 Perfect blend of ingredients
But, of course, Protectium lozenges are not only good for their taste. It is a food supplement with propolis, plant extracts, zinc and vitamin D. It contains erysimum, which supports the maintenance of throat and respiratory health; as well as elderberry, which helps maintain the health of the immune system. And zinc and vitamin D contribute to the normal functioning of the immune system.

Recommendations for use
We recommend that you take three chewable tablets a day and that you combine the use of this product with Summum Propol Adults and with Protectium Defens, Vitamin C o Vitamin D.
Have you tried it yet? share your opinion with us!
*Samples while stocks last.