Here are the recipes for 3 collagen-rich breakfasts from three bloggers specialized in sports and a healthy lifestyle
Collagen is a protein. Specifically, it represents 25% of all the proteins we have in the body and is generated from essential amino acids such as glycine, proline and lysine. These amino acids are present in many foods, such as: oily fish (especially salmon and tuna), lean meats, legumes such as lentils, beans; green vegetables such as broccoli, cabbage, spinach and lettuce; and red, purple and orange fruits.
Here are 3 collagen breakfasts we recommend to enrich your routine:
BREAKFAST 1 - Porridge with berries
One of the most nutritious and tasty breakfasts, is one that Rocío, author of the cooking blog Veggie Boogie. Take note and bon appetit: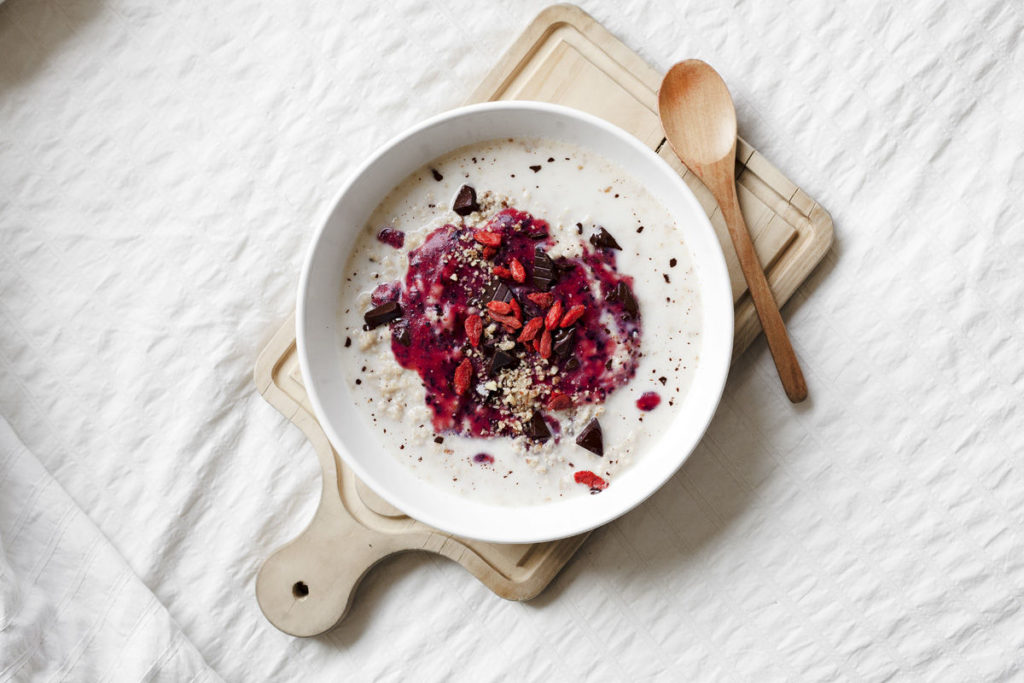 1 cup soft whole grain oat flakes
4 ripe strawberries
1 handful of fresh blueberries
2-3 drops of vanilla essence
1 cup and a half of almond milk (or any other milk to taste)
1 tablespoon of agave syrup or honey
1 tablespoon cinnamon powder
pecan nut crocanti (or any other nut to taste)
2 ounces of unsweetened pure dark chocolate
1 handful of goji leaves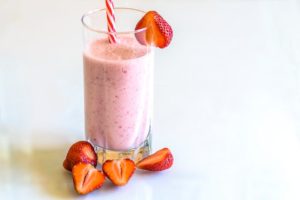 BREAKFAST 2 - Strawberry Banana Smoothie
This time we want to show you one of the healthy recipes of the sports coach and youtuber, Sascha Fitness. Take note and let your taste buds enjoy. Who said that eating healthy has to be boring?
1/2 cup frozen strawberries
1 banana
A handful of ice
One scoop vanilla protein (Sascha Fitness)
2 tablespoons oatmeal
1 cup almond milk
Stevia (optional)
BREAKFAST 3 - Kefir with muesli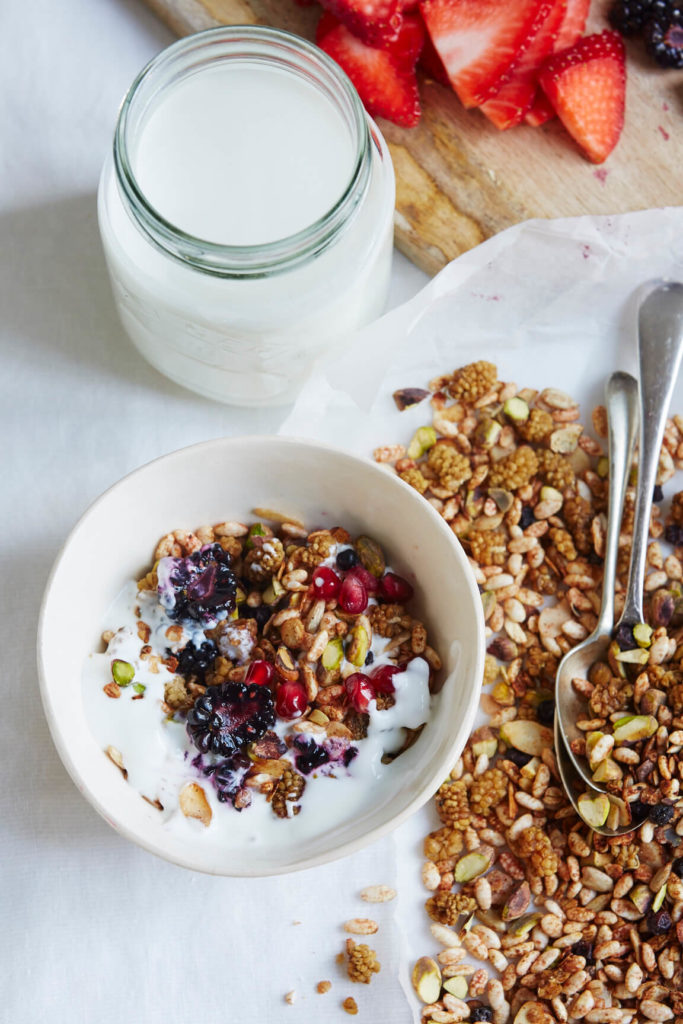 One of our favorite healthy cooking blogs and it's Honestly HealthyThis time they delight us with an ideal recipe for healthy and very nutritious breakfasts and snacks, kefir with muesli.
Ingredients for the yogurt:
300 g sheep's, goat's or coconut milk yogurt.
1 tablespoon of kefir
Ingredients for the muesli:
80 g oatmeal
40g of puffed rice
20g almonds
20g sunflower seeds
½ teaspoon vanilla essence
2 tablespoons coconut blossom syrup, honey or rice syrup
1 teaspoon cinnamon
1 teaspoon coconut oil
Enjoy your meal!